Pretty, easy lemon and rose fondant fancies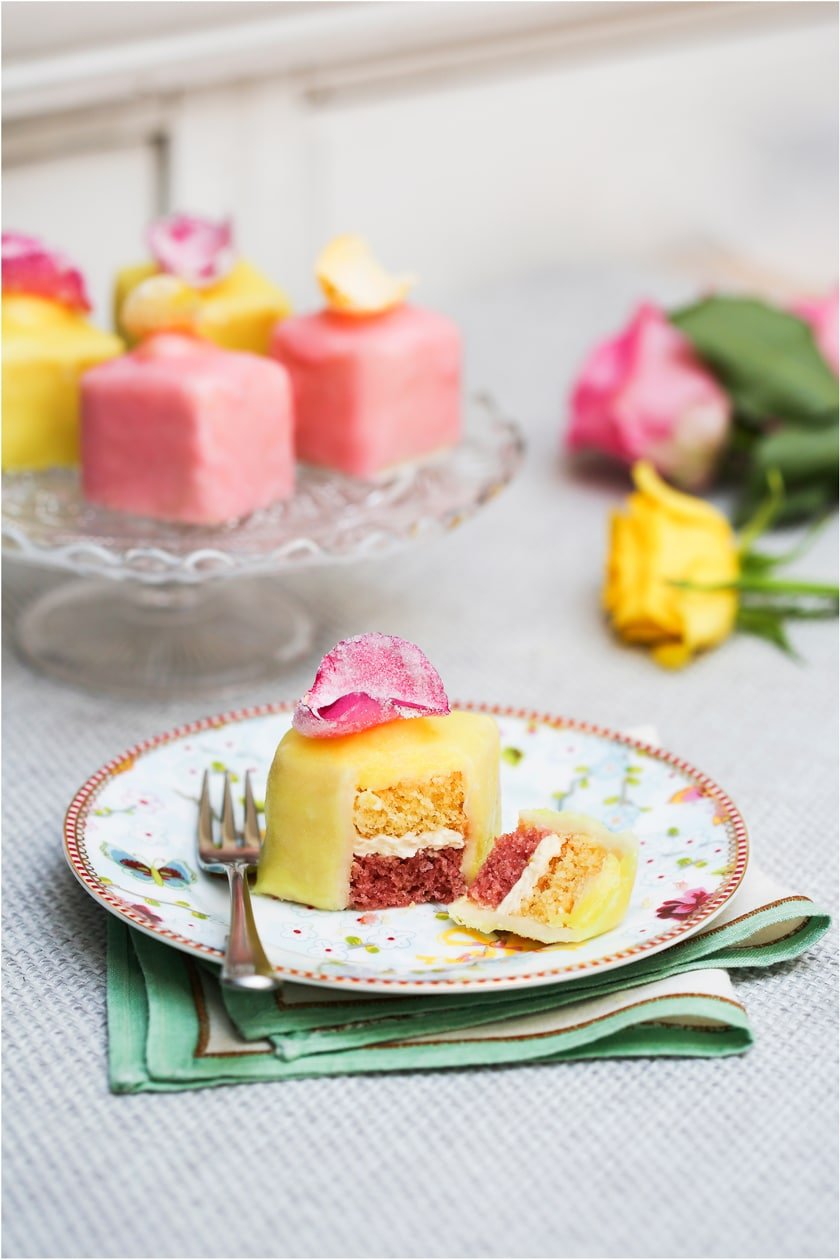 "If you've ever considered trying to make your own fondant fancies, but been put off by how fiddly it looks, I promise you this recipe is the one to try – it's actually rather easy.
I'm really excited to reveal that today marks Week One of a ten-week series of Dr. Oetker #EvenBetterBaking guide. I've teamed up with Dr. Oetker and the gorgeous Stacey Solomon to bring you a host of tips, videos and step-by-step picture guides to help you become an even better baker. Exciting!"